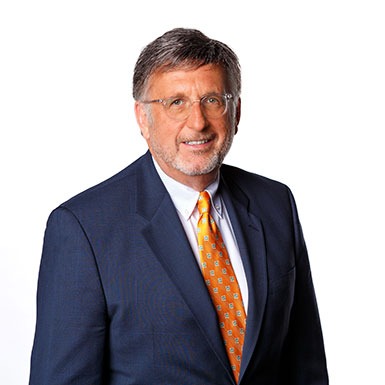 Bruce D. Roth
Founder
A firm believer that "experience never costs you more money, but the lack of experience may," Bruce Roth has a 40-plus-year track record helping families discover and achieve their own definition of living well in retirement.
Bruce has provided clients with trusted counsel and valuable financial solutions since 1977, but his industry journey actually dates back even further. At the age of 5, he began accompanying his father, Eldon, on in-home insurance consultations, later earning a seat at the table. Those formative years taught Bruce to prioritize people over products and the importance of creating strategies that address each individual's unique needs.
A financial professional who can offer insurance products and services, Bruce provides consulting services to both individuals and businesses. He specializes in income and estate planning, financial needs analysis, business succession, reinsurance, asset protection, wealth replacement, and business economics. Before founding Roth + Company, Bruce served as a regional manager and producer for Edward Jones and later a first vice president for Merrill Lynch & Co. He has been a national speaker on financial planning and asset protection, is a consultant for one of Arizona's prominent forensic accounting firms, and is a registered member with the National Ethics Association (NEA).
Bruce earned his degree in marketing and finance from the University of Northern Iowa and has called Arizona home since 1990. He and his wife, Jody, are fitness enthusiasts and enjoy hiking and working out together. Jody's other hobbies include spending time with her daughters, grandkids and two dogs — "I'm on that list, but way down," Bruce jokes. Bruce, meanwhile, is an avid golfer and enjoys any opportunity he gets to hit the links with family, friends and clients.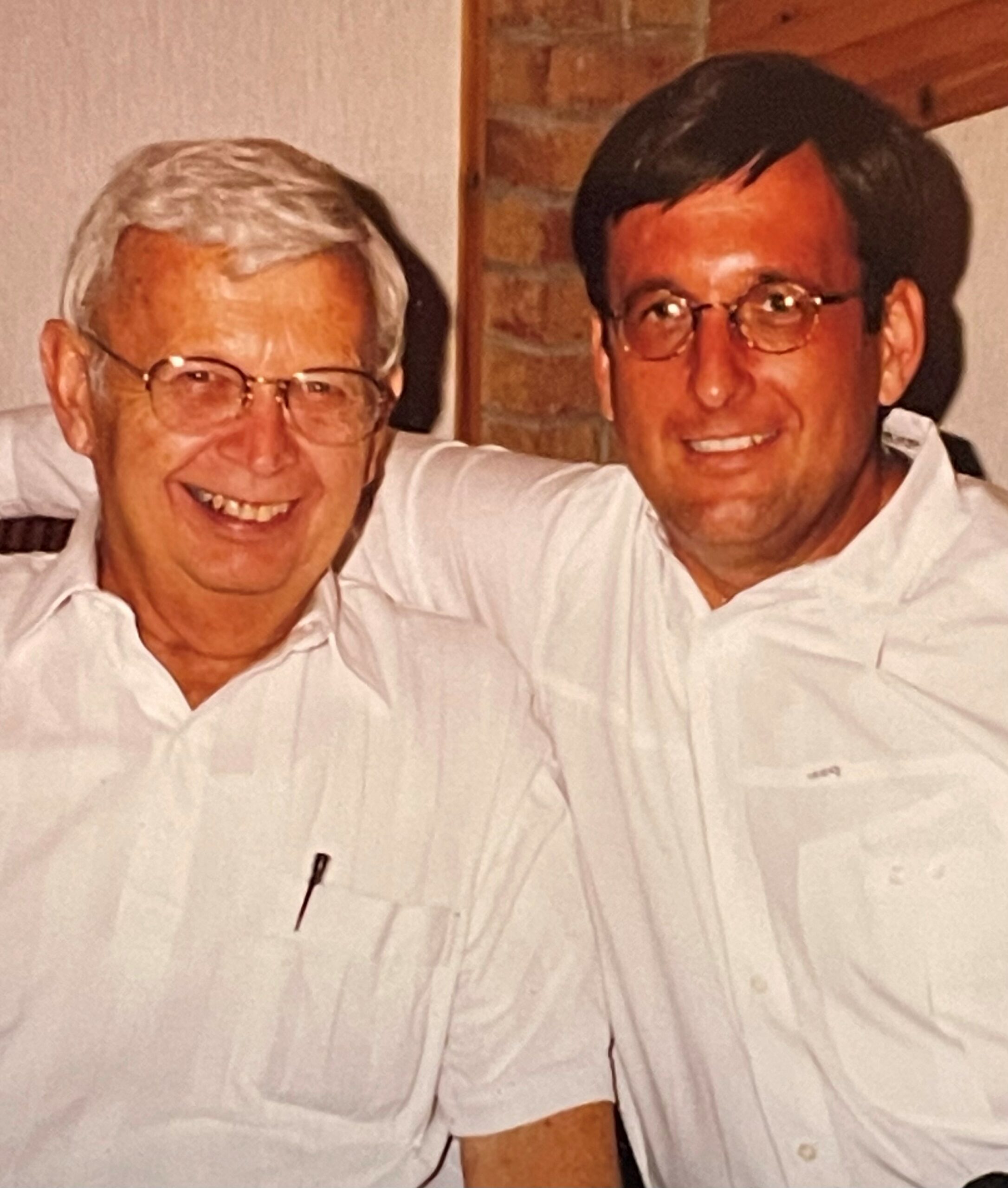 "For me, this business is personal."
One of my fondest childhood memories is also one of my life's most formative experiences. At the age of five, I began accompanying my father, Eldon E. Roth, on sales calls across Southeast Iowa. Dad worked in the insurance business, mainly helping farmers. As he met with families, I met with the farmer's dog or imagined new dirt racetracks for my matchbox cars outside the house.
Gradually, I graduated closer to the action. First into the living room and, many years later, to the dining room table, where these very serious conversations were taking place. I heard voices quiver. Some of the conversations ended with tears being shed. While I didn't understand most of the terms and industry speak, I did fully grasp that my father was helping solve big problems — and, in the process, building authentic, meaningful relationships.
As the years passed, I found myself going on those trips with my father less and less. I passed my state insurance test on my 18th birthday, put myself through college and followed his footsteps into the financial services industry. It was then that our tag-team client visits started back up — only this time, Dad was observing, and I was the one problem-solving.
I lost my dad in 1998, but the personal and professional lessons he taught me live on to this day. The biggest wisdom he imparted on me is that this business is built on relationships, not products. With every prospective new client I have the privilege to meet, I start by listening to their financial concerns, challenges or problems. I enter every one of those conversations armed with two business cards: my own, and a half-century-old one that reads "ELDON E. ROTH, CLU." It's a reminder that, for me, this business is personal.
-Bruce D. Roth
Working with retirees in Arizona for more than three decades has taught us that our clients' situations — and retirements — are constantly evolving. Life happens, and new developments may necessitate a change or update in plans made years ago.
To help us plan holistically and address a wide range of retirement-related matters, Roth + Company has strategic partners in the areas of law, accounting and real estate. We've spent 30-plus years building these integral relationships, and they truly enhance the service we offer clients. Should you seek help in any of these areas, we can direct you to a quality professional eager to lend their advice and expertise.